Want the ability to predict future on the job performance?
Our range of leading cognitive assessments include verbal, numerical, mechanical, abstract & critical reasoning.
We offer a wide range of tests and assessments from a stable of 'World's Best Practice' psychometric test suppliers.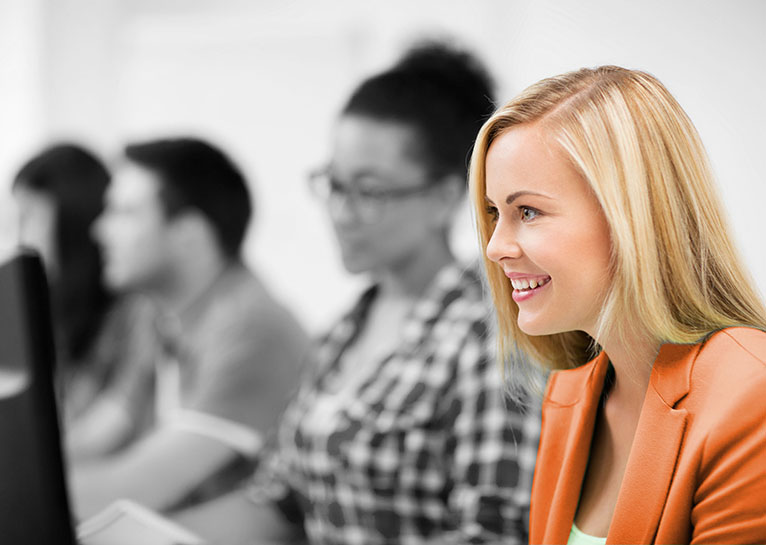 Our range includes basic, mid and high level aptitude testing as well as combined cognitive assessments from world leading authors including ACER, Saville, Hogan, McQuaig, IBM Kenexa and others
This means we can recommend testing specific to the role regardless of the level of skill required to perform the job.
Not only do we supply & administer testing, we include a full end-to-end consultancy service, an essential ingredient when interpreting results of psychometric tests.
We have consultants on hand to assist you in choosing the right tests & discussing candidate's results ultimately resulting in you choosing the best person for the job!
In addition to aptitude or cognitive tests, the Rogers Group also offers a comprehensive range of Personality & Behaviour tests, Industry & Skill Specific tests, and other Skills & Abilities tests.
General Intelligence Tests
General intelligence tests are designed to give an overall understanding of the general mental ability of the candidate. They range in style from combined tests which contain elements of abstract verbal and numeric reasoning such as in the Saville Swift series through to the unique McQuaig Occupational Test which measures mental agility, which focuses on the overall performance of a candidate when answering a wide variety of questions whilst under significant time pressure.
There are wide variety of styles and levels available in this kind of test so we strongly recommend you use our free consulting service to help you determine which would be the best style of test for your job role.
Verbal Reasoning Test
Ranging from simple word knowledge tests through to complex high level verbal reasoning we have an excellent selection of tests from authors ranging from Australian Council of Educational Research through to Saville, IBM Kenexa and SkillCheck.
We also boast a specialist selection of tests designed for specific industries and job roles to test items in as broad a range as technical comprehension through administrative roles to critical or executive analysis. Contact us now so we can help you select the best tests for your next hire.
Numerical Reasoning Test
From simple adding and taking away for frontline staff working in industrial and warehousing roles right up to critical numerical analysis for professionals, managers and executives, we know what it takes to test at the right level.
We can recommend the right test no matter what position you are hiring for and can even offer some specific tests such as accounting or industrial mathematics. Call us today so we can help you build an evaluation for your candidates.
Abstract Reasoning Test
Frequently used as a first screening tool, abstract reasoning tests are excellent when trying to determine general ability levels across a broad range of candidates. Being diagrammatic, many using the principle of progressive matrices first made popular by Raven, abstract reasoning test have the added advantage of being less sensitive to the negative impact created by poor candidate language skills.
Whether using a simple ACER abstract reasoning tests or a more complex Saville diagrammatic analysis at professional, graduate or executive level, this style of test is very useful for determining a person's capacity to solve previously unseen problems. To benefit from our experience using this type of testing contact us today.
Mechanical Reasoning Test
Specifically used for determining mechanical aptitude these tests are very popular for engineering, technical, trades and mechanical apprenticeship positions. Presenting candidates with diagrammatic problems of varying styles, typically using pulley wheels, levers, gears etc, these tests are an excellent way of finding out whether a candidate simply understands 'how things work'.
Often supplemented with other technical or spatial aptitude tests, these tests are unique way of discovering whether a candidate has a natural technical flair. Call us today to see how these evaluations and assessments could help you choose the right candidate.
Critical Reasoning Test
Critical reasoning tests vary in their type of structure depending on the role for which they are being used. Some, such as the Hogan Business Reasoning Inventory, use a combination of Tactical Reasoning and Strategic Reasoning to determine an overall score for Critical Reasoning. Others such as the Saville Swift Analysis Series, measure Analytical Aptitude across a range of numeric, verbal and diagrammatic items, even comparing the relationship between accuracy and speed.
Choosing the right style of testing varies by industry and job role so we recommend you call us today to help you choose the best evaluation set for your needs.
Mental Agility Test
Mental agility is cognitive and psychological adaptability, or the ability to think rapidly and creatively under stress. An agile mind is flexible. It can anticipate or quickly adapt to uncertain or changing situations and improvise when faced with obstacles.
Mental Agility Tests such as the unique McQuaig Occupational Test or Saville Swift series, focus on assessing mental ability under a strong time pressure. Tests differ in style and the degree of focus they put on the speed of thinking. Some such as The McQuaig Occupational Test use otherwise simple questions across a broad range, making the candidate change thinking modes rapidly, with a very high pressure time restriction. Others such as the Saville present more complex scenarios under a time pressure and boast the ability to show differences in the candidate's ability between verbal, numerical or diagrammatic analysis.
The style of test can add an otherwise hidden dimension to your knowledge of a candidate. Contact us now so we can show you how they work.